Thank you to Triangle Communications for supporting our students as they fundraise for the BPA National Leadership Conference!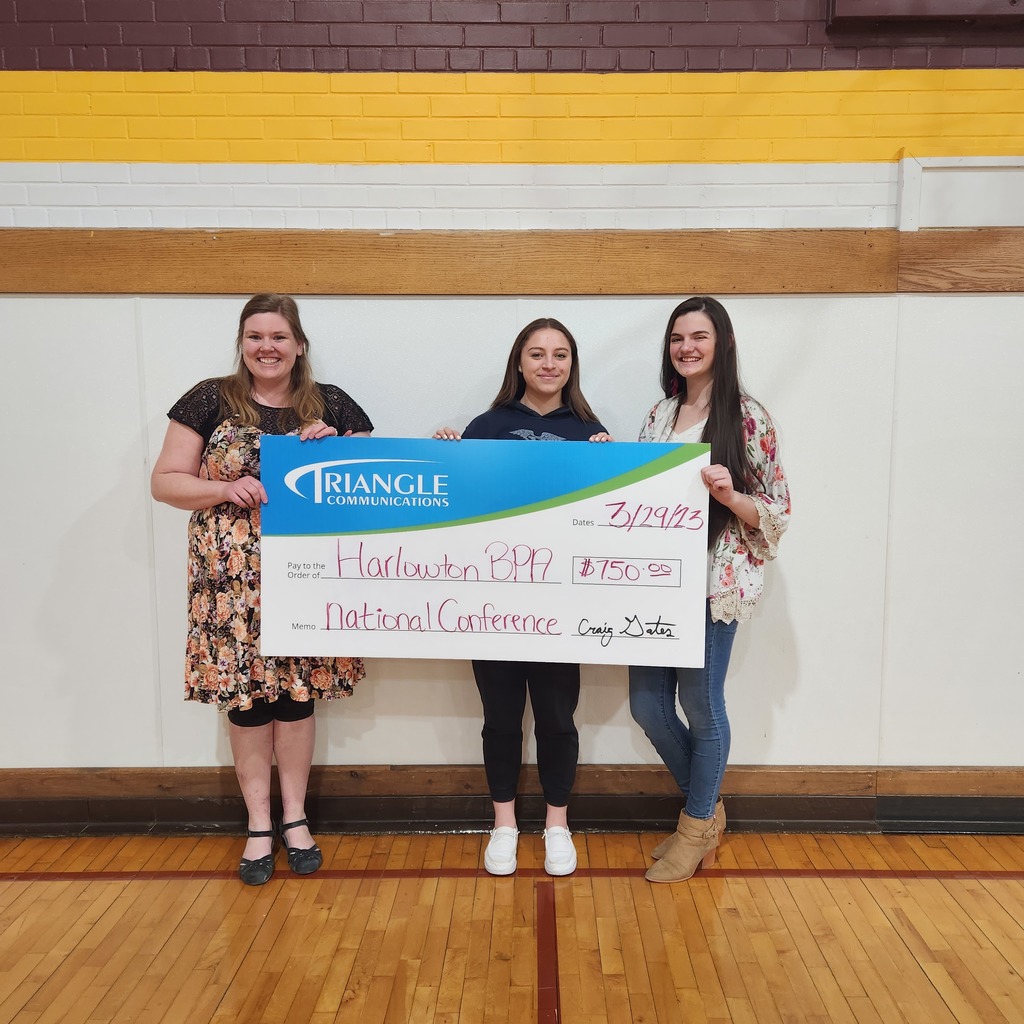 Our students have the opportunity to have one of the best speakers and story tellers in Montana Wednesday March 29th from 2:15-3:30. Rocky Erickson is probably most well known for his top notch sports broadcasting for events all over the state of Montana in the past 25 years. He has a special love for small schools in Montana and their athletic teams. In addition to his ability as a sportscaster, Rocky is a great storyteller. We have the privilege of hearing him tell one of the most tragic but important stories in history: The Holocaust. Rocky will relay the first hand accounts of those close to him who are survivors or have family members who were victims. We feel that it is important to lean into these types of subjects so that our students are the type of people who will prevent them from ever happening again. Parents and community members are welcome to attend today at 2:30 in the HHS gym!

THE HEA SCHOLARSHIP IS OPEN FOR APPLICATIONS! Harlowton Education Association (HEA) offers an Excellence in Education Scholarship available to current seniors or past graduates of Harlowton High School, who are pursuing a degree in education. Applications are available through the guidance office at HHS and are due by April 15th. Applicants should contact Mrs. Kay Hiner or Mrs. Codi Hansen for more information.

Todays junior high basketball game vs Bridger is postponed. We hope to reschedule.
Class Play 2023 presents "Crumpled Classics" by Craig Sodaro. Saturday, April 1st at 7pm at the IAGT. Come watch this fun plays within a play show snd support our budding thespians! Tickets available at the door.
A HUGE THANK YOU TO TRIANGLE COMMUNICATIONS! Today, our FCCLA team got a nice jumpstart on fundraising for their trip to Nationals!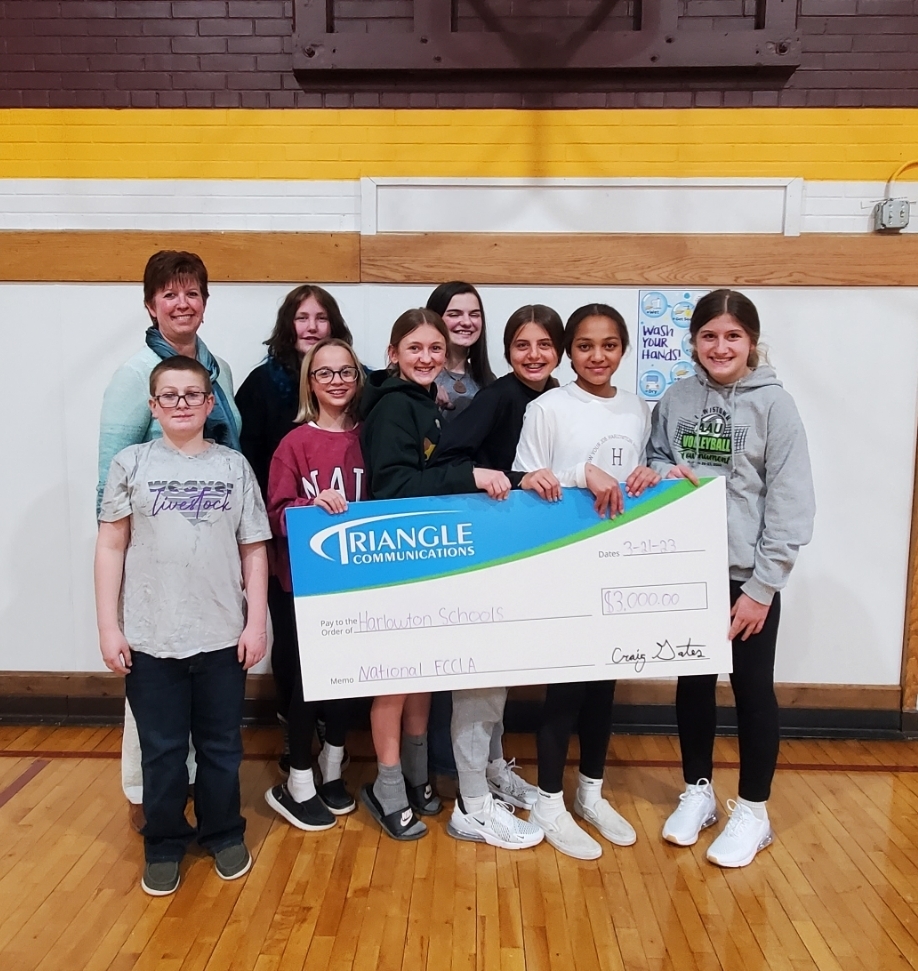 The results are in from this year's FCCLA State competition and these kids and advisors represented Harlowton so proudly! The students earned 4 FIRST PLACE finishes and onto Nationals 1 SECOND PLACE finish and onto Nationals and 1 FOURTH PLACE finish This is an astounding accomplishment and we couldnt be more proud of them all! 9 students total will be working on raising money to go, so stay tuned to learn how to help them get there.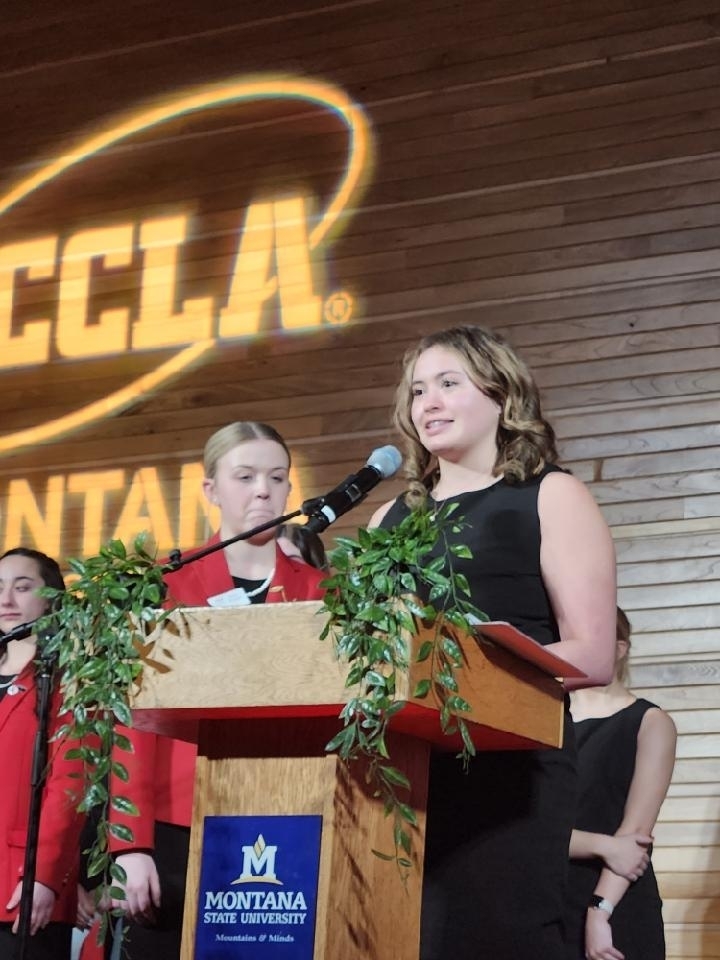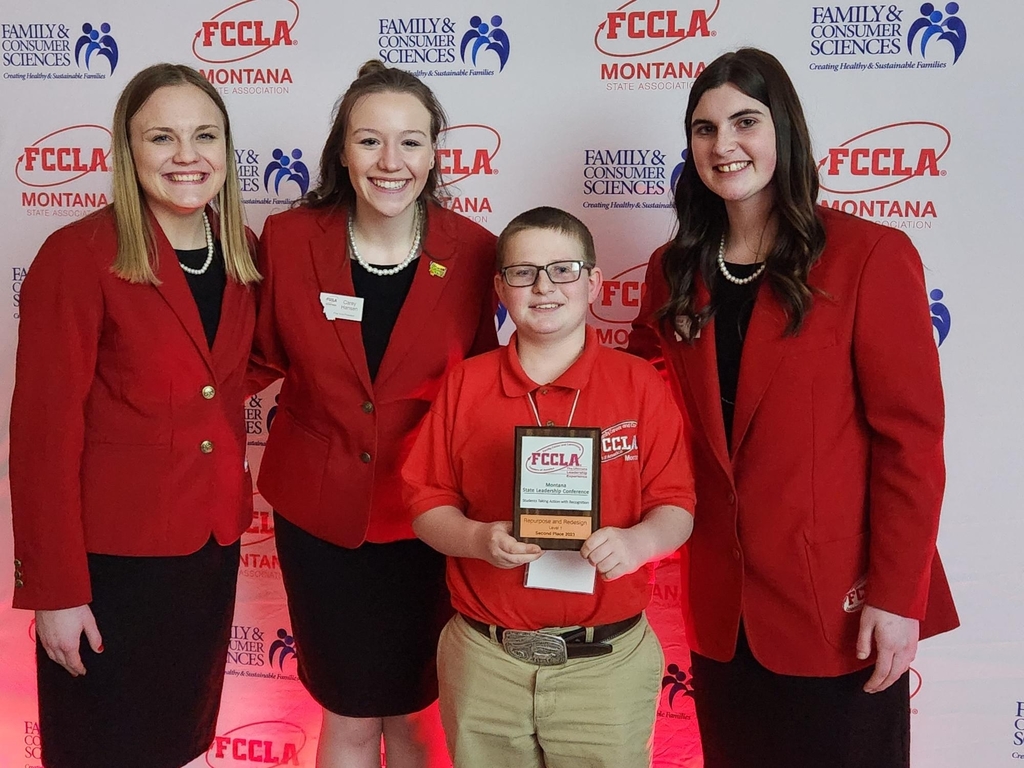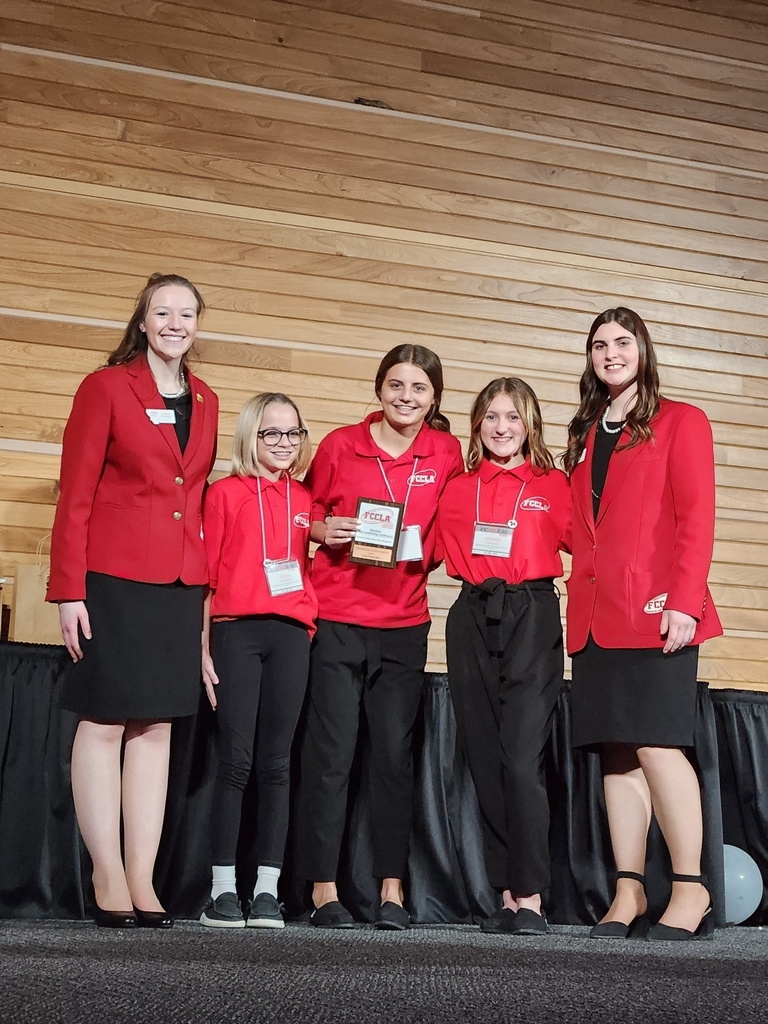 Mrs. Eklund was recognized tonight at FCCLA State Leadership Conference for 50 years of teaching Family and Consumer Science! such sn amazing career. Thank you for all the years and love.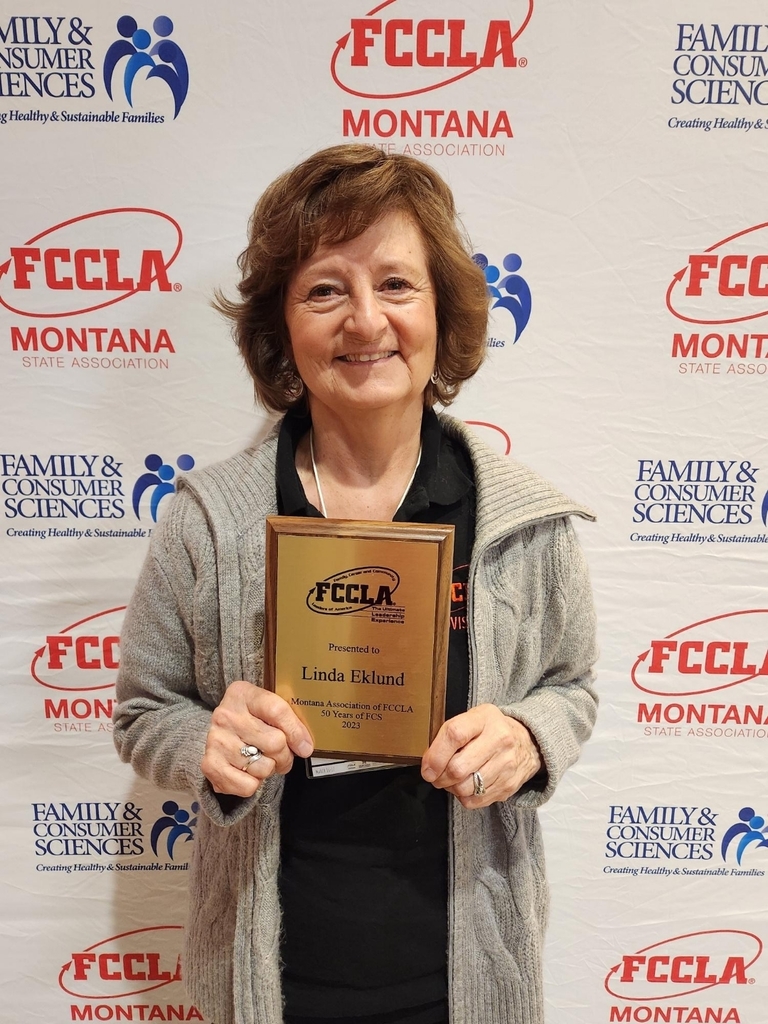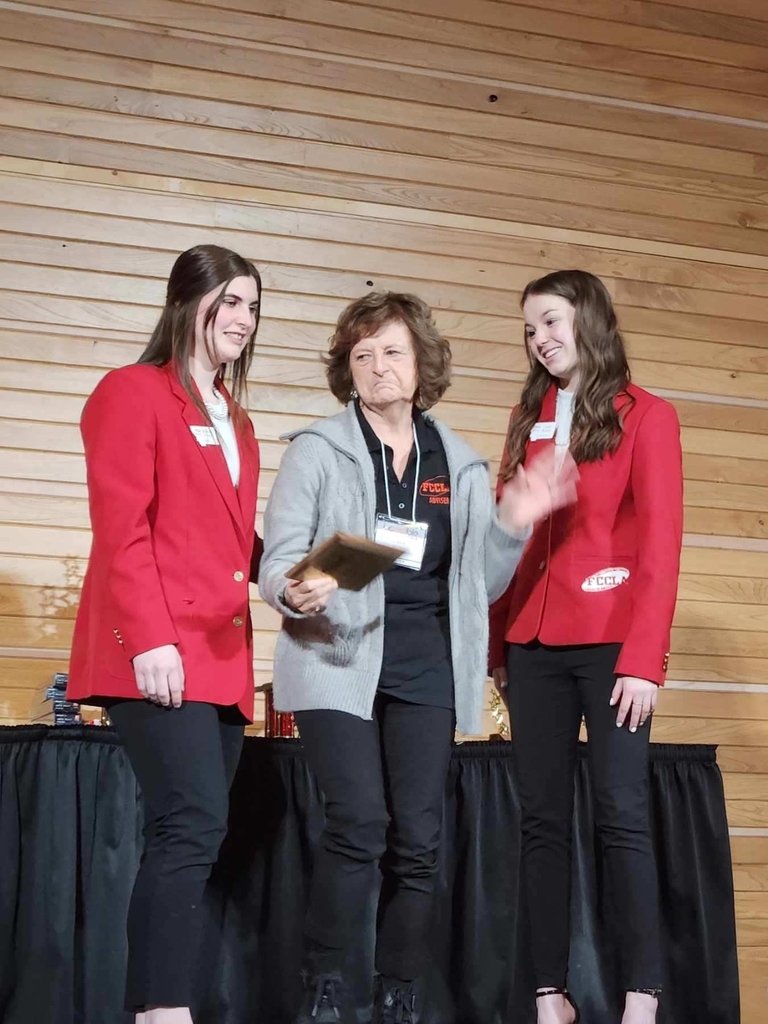 Spring sports start today! -Athletes participating for the Engineers in Golf will meet in the high school library today after school. -Track and field will meet in the small gym today. If you don't have a physical on record, you will need that turned into the office prior to any participation. Go Engineers!

The community is welcome to stop by the High School library from 1:30 p.m. to 3:30 p.m. on Friday, March 10 to meet the Superintendent candidates.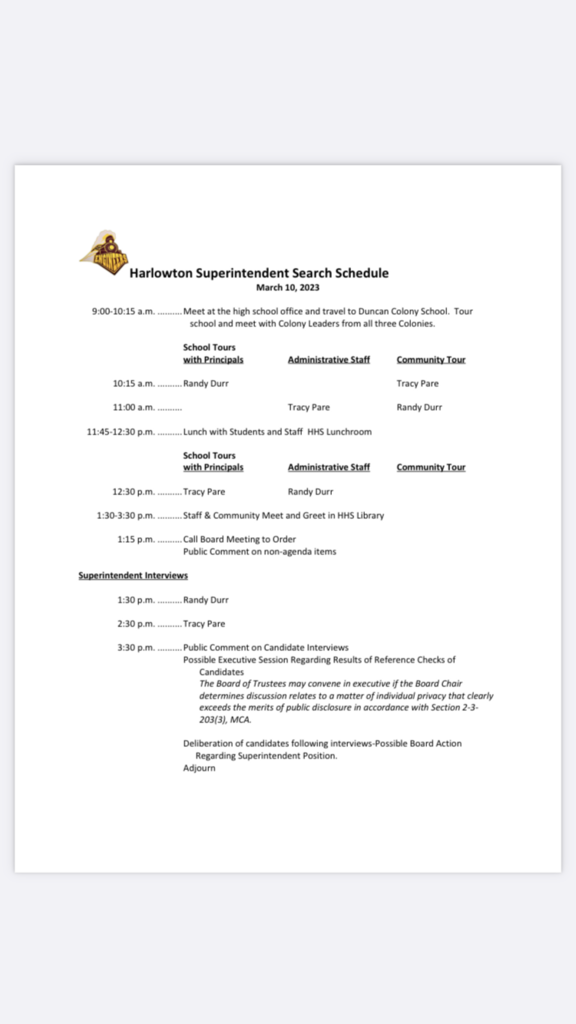 Parents and community members: Please take a moment to fill out a short survey to help us collect some data as we look into the possibility of a 4-day school week. We appreciate your feedback on the topic!
https://forms.gle/9tw1QVWKV6TuyK4j8

Parents and community members: Please take a moment to fill out a short survey to help us collect some data as we look into the possibility of a 4-day school week. We appreciate your feedback on the topic!
https://forms.gle/6JjfiDszjaP1L1998

The Harlo 3 on 3 Tournament will be Friday, April 7th! Please get your teams registered ASAP, as we are already starting to fill up. All information is on the attached link. Registration and payment can all be done online! Girls and boys divisions for grades 3/4; 5/6; and 7/8. If you have any questions, contact Kay Bornong or Jonathan Olsen.
https://www.harlowton.k12.mt.us/page/3-on-3
BAKE SALE for the owners of the GRAVES HOTEL! Please come on Sunday at the youth center! 10-2pm!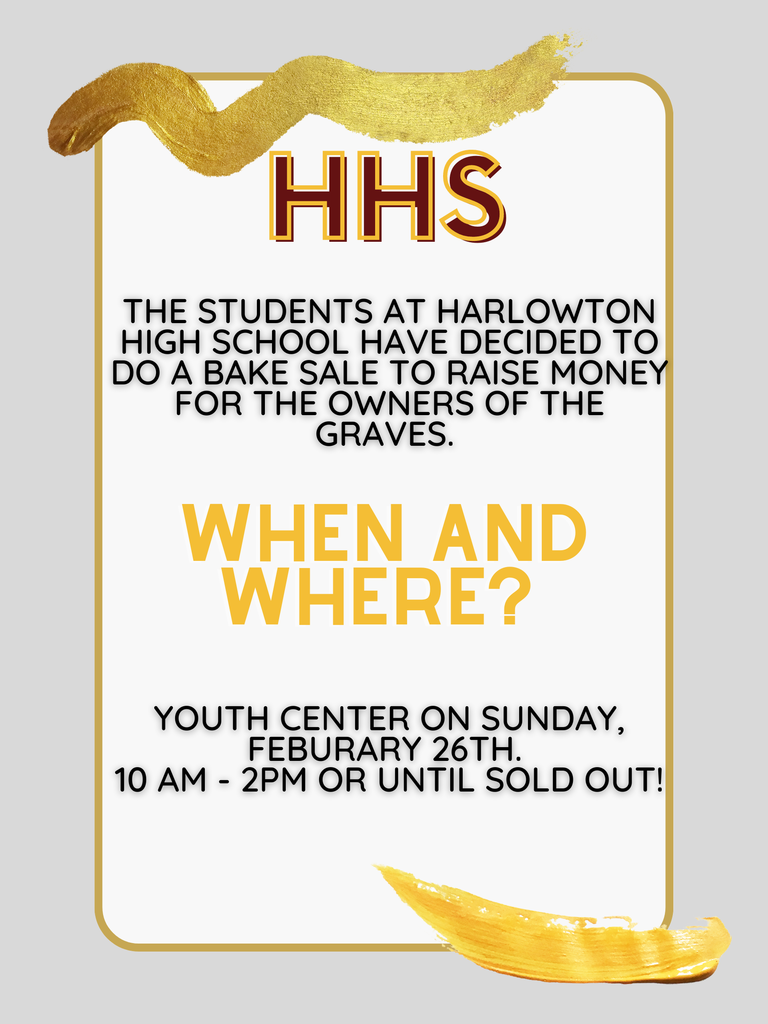 Dear Harlowton Community, It looks like weather and road conditions are going to improve starting early tomorrow morning. Keeping the safety of everyone in mind, we have decided to do a two hour delayed start at all schools on THURSDAY, February 23rd. Buses will run exactly two hours later and school will begin at 10:15. Breakfast will not be served but lunch will happen normally. We hope that this gives the road crews the chance to ensure passable and safer roads for our buses and families who live a ways out. This also allows us to count this day as a regular school day. If we find that the roads and weather are still not safe enough to travel on, then we will review this plan in the morning and let people know as soon as we can. Lastly, we have been asked many times over the course of the last few days about having to make up days. We have 3 days of flexibility for emergency closures. After that, we would be required to make up lost instructional time. Thanks for your patience, we know that these kinds of closures are very disruptive to families and the community. Mrs. B, Mr. Miller and Mrs. Carey
Good Evening. It appears as if road conditions and inclement weather continue to deteriorate with more coming in tonight. Our number one concern is student and staff safety. With this in mind, we have decided to cancel school again for tomorrow. Please stay safe out there. Thank you for your patience as we battle old man winter and his fury.

Attached is the updated Junior High Boys Basketball schedule. Hope you get a chance to come cheer on the next generation of Engineers this season! Go Engineers! 🚂🚂🚂
Good morning. The weather and road conditions are anticipated to worsen significantly over the course of the day, making travel by buses and personal transportation dangerous. To keep everyone safe, school is canceled today. We will let everyone know about tomorrow as soon as we can.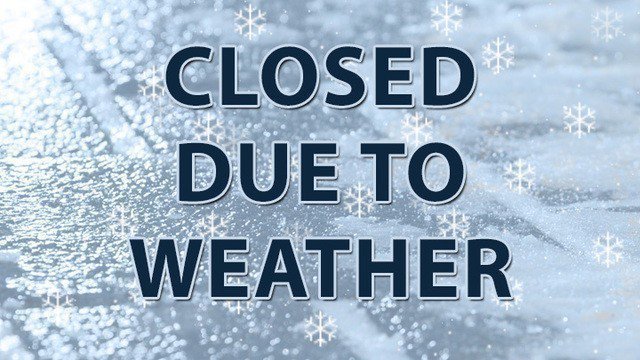 Engineer boys play Custer/Hysham at 4:30 for 3rd place. Winner advances to the Southern C Divisional tournament! Go Engineers! #choochoo 🚂🚂🚂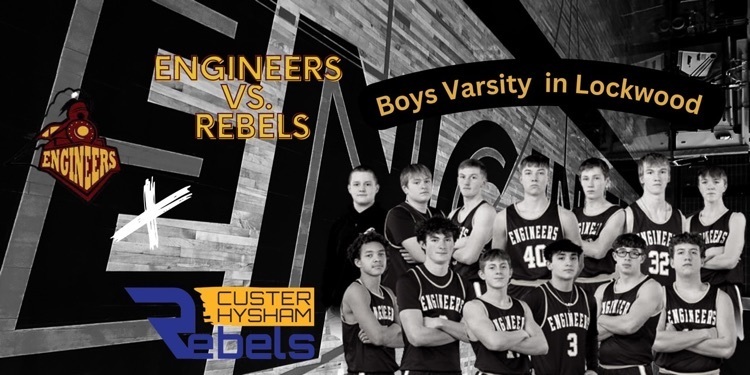 Lady Engineers playing at 3:00 vs Broadview/Lavina. Winner takes 3rd place and advances to the Southern Divisional Tournament! Go Engineers! 🚂🚂🚂 #choochoo